Date: 13 May 2017 13:18
The Gunners were once again graced by an aerial sacking plea, and the social media hivemind was unanimous in stating the joke is no longer funny
It is a golden age for small aircraft owners in the UK as rather unimaginative Arsenal fans keep them thriving in the banner business. 
The Gunners' visit to Stoke City on Saturday was once more the site for an impromptu flyover. 
Mahrez penalty divides supporters
But all evidence indicates that those behind the plane banners are really scraping the bottom of the barrel for ideas. 
"WENGER OUT MEANS OUT!!" the latest message stated, presumably to clarify for those who might think Wenger Out is an obscure type of dried pasta or the Latin translation of a Guns 'n' Roses lyric.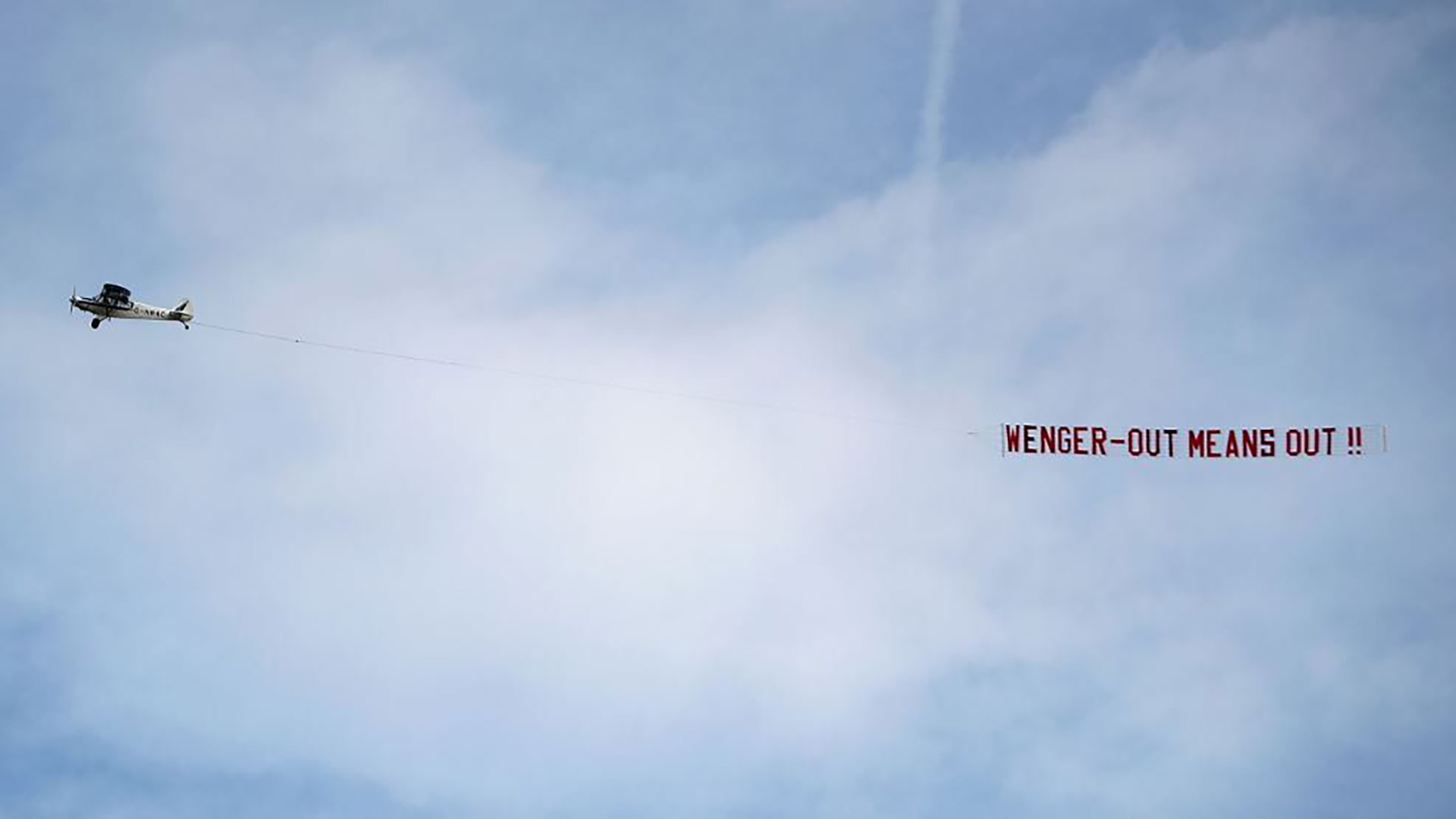 This time it seems the move has backfired, as the banner was rightly slammed by Arsenal fans on Twitter. 
We can only hope that the next home game sees a competing "Wenger Out Out" message flown over the Emirates Stadium, to finally put an end to this ridiculous trend.